Have you ever traveled, I mean really went far on maybe a 1/8 of a tank of gas?
Hoping that there would be a gas station somewhere?
Can you really enjoy the sights if you have the light on your dashboard telling you
you are almost out gas!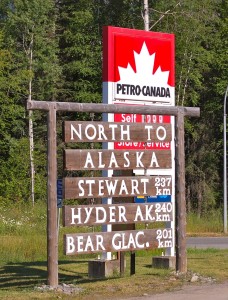 Once you are on the road, you are committed! 
If you really want to keep busy…volunteer!  When someone says that they really are saying I need extra money in retirement…but is sounds better!
Retirement is just like that, yes you have some one saying you don't need much money in retirement.  Unless you want to work "part time" to keep busy!  Which is a load of BS!   That's like saying a half a tank or less is all I really need!!
———
According to a survey released by BMO Harris Private Banking this month, Canadians generally believe that, if anything, they need to keep putting money into retirement savings. Canadians, on average, said they believe they'll need at least $908,000 for a decent retirement; the perceived need tops $1-million in Alberta and British Columbia.
At the same time, three out of 10 people areThe results are from online surveys fielded by Pollara Strategic Insights among 1,000 Canadians during the second half of 2013. The margin of error for a sample of this size would be plus or minus 3.1 per cent, 19 times out of 20.n't confident they can do this.
From Globe and Mail
DAVID ISRAELSON
Published 
——————
In the near future, we will talk about how to pay off the mortgage early, and have 17% more money in retirement!
Brian Poncelet, CFP
Fill up your tank now!   647-268-7245